Buena High School


Class Of 1972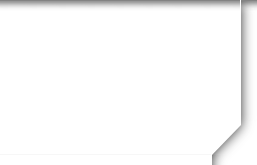 In Memory
Joy Ayers
Joy Ayers (Class of 1972/Sierra Vista Herald 06-24-2015)
July 28,1954 — June 13, 2015
Joy Ann Ayers of Sierra Vista, passed away on June 13.2015. Joy was born on July 28.1954, in Fort Gordon, Ga., to Harvey and Mary Ayers. She is survived by her brother Jim (Shelley) Ayers; Edna (Buster)
Arnold; Betty Ayers; Susie (Steve) Willsey. They all reside in Sierra Vista. Joy is also survived by her nephews and nieces (Jennifer. Scott. Christopher, Tamela. Renee, Daniel. Duane, Jaimee) and great-nephews
and nieces (Josh, Abby, Mariah, Sydney, Robert, X, and Hunter). Preceding her passing was her mother Maiy, her father, Harvey and her brother George.
In the late 1950s the Ayers family moved to Fort Huachuca. where Joy's father continued his military service until his retirement a few years later. The family moved to Sierra Vista and Joy attendedthe public schools and graduated in 1972. Afterward she lived in Tucson, Huntington Beach, Calif.; and Las Vegas. Nev. She returnedback home to Sierra Vista in 2004 to live with and assist her mother.
A memorial service will be held on Friday, June 26,2015. at 10 a.m., at the Assembly of God church, located at the comer of Tacoma and Lenzer.