Buena High School


Class Of 1972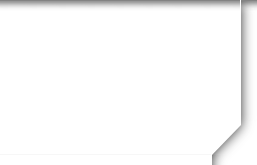 In Memory
Woody Cobb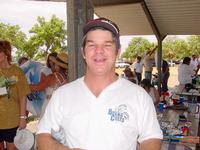 Stephen 'Woody' Cobb
July 1,1954 - October 31, 2022 (age 68)
Class of 1972
• Visitation: Friday November 11, 2022 4:00 PM to 7:00 PM Hatfield Funeral Home 830 South Highway 92 Sierra Vista, Arizona 85635
• Funeral:Saturday November 12, 2022 10:00 AM Hatfield Funeral Home 830 South Highway 92 Sierra Vista, Arizona 85635
• Celebration of Life: February 18, 2023 in Tombstone
• If you wish, in lieu of flowers, please make a donation in Woody's honor to Tunnel to Towers or The Gary Sinise Foundation.

SIERRA VISTA — Stephen Cobb, better known as Woody, went home to be with our Lord Jesus Christ
on Monday, October 31, 2022. Woody was born to Cecil and Athelin Cobb, on July 1, 1954, in Okinawa Japan. He moved to his beloved Sierra Vista in 1956 with his family. Woody graduated from Buena High School in 1972 and left with his lifelong friend Dave Grotts to attend Denver Automotive and Diesel College.
Upon graduation. Woody returned to Sierra Vista where he met his wife, Lynn (aka Glendalynn) on November 16, 1976. Woody and Lynn were married on July 3, 1977. In April 1978, Woody opened his own automotive shop, Woody's Certified Auto Techs. He was in business for over 20 years, before retiring.
Following his retirement, Woody spent his time walking the streets of Tombstone in authentic period dress. He never met a stranger and came to treasure his time sharing the history of Tombstone and Cochise County with thousands of guests, residents and movie crews. Over the years he became a fixture in the community and was loved by all. He made many wonderful friends in Tombstone who became a very important part of his life.
Woody and Lynn have four amazing children - Tiffany (Charles) McKinley, Stephanie (Mike) England, Marie Elena Cobb and Steve Cobb. They have also been blessed with nine beautiful grandchildren - Ethan, Joseph, Isabelle, Jayden, Cecilia, Makayla, Brooklynn, Michael and Gabriel. We grieve the loss of Woody in our day-to-day lives, but rejoice in the knowledge that he is in Heaven, celebrating in the joy of God and with family members who made the journey before him.
Woody spent his life in the Love of God, serving Him daily. We are proud and honored that the Lord gifted us with such a wonderful husband, father and grandfather. We love you and we'll see you again when we join you in the glory of God, Woody!