Buena High School


Class Of 1972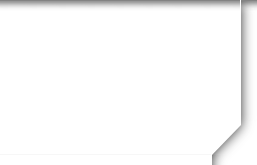 In Memory
Martin Figueroa
Deceased Classmate: Martin Figueroa
Date Of Birth: 05--14-1954
Date Deceased: 09-21-2013
Age at Death: 59
Cause of Death: Stomach Cancer
Martin Figueroa - May 14,1954-Sept. 21, 2013 (Class of 1972)
Sierra Vista Herald (09-25-2013)
Martin Figueroa, 59. of Sierra Vista was called to his Lord on Saturday, Sept 21,2013, at home after a
courageous battle with cancer.
He was born on May 14,1954, in Bisbee to Gregorio O. Figueroa and Beatrice Sanchez Figueroa. Shortly
afterward the family moved to South Phoenix where he first played the broom guitar listening to Elvis and his
love of music was in full bloom. He attended Elementary School in Tempe before the family returned to Sierra Vista in 1966. He graduated from Buena High School in 1972, then enlisted in the military, serving in the U.S. Marine Corps from 1974-1976 and was very proud to have participated in the Vietnam evacuation bringing soldiers home. With his G.l. Bill he received a business degree from the University of Arizona in Tucson in 1984. He began his career with the U.S. Government at Fort Huachuca, movingto Israel and then Boston where he met Pam. his beautiful sons' mother.
Martin enjoyed several hobbies but was most passionate about his music. He loved mountain climbing and tackled most peaks in the San Pedro Valley and surroundingTucson area and ran several marathons. Martin and Angelika met and dated in high school, reuniting in 1991 and being eternally united through marriage in October, 1992 in the Orthodox Church.
Martin is survived by his wife Angelika; sons, Sean Figueroa (Boston) and Mat McDermott (Phoenix); daughter, April Scott (Nate); and granddaughter, Alannah (Texas); mother, Beatrice S. Figueroa (Sierra Vista); siblings. Gregorio Jr. (Pam), Jesse Ephraim, Sylvia (Edward), Eddie, and Theresa (Joe); many loving nieces, nephews, aunts and uncles.
He was preceded in death by his father, Gregorio O. Figueroa.
A funeral service will be atll a.m., Thursday, Sept. 26,2013 at Hatfield Funeral Home with visitation froma.m. to 11 a.m. Intermentwill foliowat 1 p.m. at Southern Arizona Veterans' Memorial Cemetery. Arrangements by Hatfield Funeral Home.