Buena High School


Class Of 1972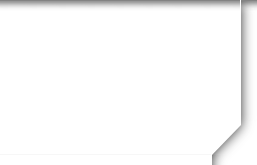 In Memory
Ronald Hatfield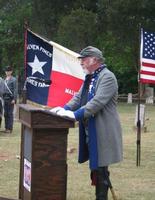 Ronald Eugene Hatfield, age 63, of Palestine went to be with our loving Lord and Savior on Saturday, the 22nd day of July, 2017. Ronnie was born on the 15th day of September, 1953 in Palestine, Texas to George Edward Hatfield and Dura Faye McGrew. Ronnie was a historian and "true son of the south". He was a 30 year member of the Sons of Confederate Veterans who researched and identified every Confederate veteran buried in Anderson County and donated the registry to the Palestine Public Library.
Ronnie is preceded in death by his parents, George Hatfield and Dura Faye Feldmann, father-in-law, Lowell Gregory and sister-in-law, Kay Gregory.

Ronnie is survived by his wife of 21 years, Leigh Ann Hatfield; son, Thomas Eugene Hatfield and wife Samantha of Denton, Texas; daughters, Amy Leigh Amburn and husband Joshua of Palestine, Texas, Ashley Kay Davis and husband Andrew of Huntsville, Alabama, Amber Michelle Alexander and husband Christopher of Yukon, Oklahoma; sister, Barbara Maynard of Ft. Worth, Texas; brother, Carey Hatfield of Sierra Vista, Arizona; mother-in-law, Wilma Gregory of Townsend, Tennessee; brother-in-law, Mark Gregory of Lumberton, Texas; grandchildren, Madison Edgerton, C.J. Benavides, Averie Warren, Hannah Davis, William Davis, Ava Alexander; aunts, Joan Barker of Bullard, Texas, R.V. Fitzgerald of Palestine, Texas, Patsy Jackson of Palestine, Texas and numerous nieces and nephews.

Friends are cordially invited to a visitation with the family from 5 o'clock until 7 o'clock in the evening on Friday, the 28th day of July, 2017 in the parlor and reflection room of Rhone Funeral Home.

A funeral service and celebration of Ronnie Hatfield's life will be conducted at 3 o'clock in the afternoon on Saturday, the 29th day of July, 2017 in the Rhone Memorial Chapel with Darren Farley officiating. Interment will follow in Rock Church Cemetery.

Pallbearers will be Thomas Hatfield, Neil Martin, Christopher Alexander, Andrew Davis, Mark Gregory, and Don Parker. Honorary Pallbearers will be Dwain Schoppe, Dennis Bramlett, Frank Compton and Forrest Bradbury.

Funeral services for Ronald Hatfield are in care of Rhone Funeral Home, 3900 S. State Hwy 19, Palestine, Texas.
To view online, leave condolences or sign the guest book, go to:
http://www.rhonefuneralhome.com/not.../RonaldRonnie-Hatfield
https://www.rhonefuneralhome.com/notices/RonaldRonnie-Hatfield?fbclid=IwAR1xAWQIudFiAj0-rg2JdcjdaJPbq-DXaXwlOnQZa6pOAONmvDL97WoI4Dk