Buena High School


Class Of 1972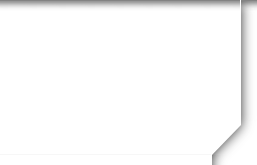 In Memory
Keith Moffatt
The Herald, Jasper, IN (June 23, 1972)
Keith Moffatt, 18,
Killed In Accident
Keith D. Moffatt formerly of Went Baden, was killed Wednesday In a traffic accident In Augusta, Ga on his 18th birthday. He was the son of Mr and Mrs Clinton R Moffatt, who left West Baden a short time ago. The elder Moffatt now Is serving with the United States Army in Arizona.
Other survivors include a sister. Gloria; three brothers, Brian, Mark and Gregg. all at home; paternal grandparents, Mr and Mrs Willie C. Moffatt of West Baden, and maternal grandparents, Mr and Mrs. Perry Stevens of R 2. West Baden.
The body will be brought to the Ritter Funeral Home In French Lick where friends may call after 10 am Saturday. The funeral service will be held at 2pm Sunday with burial In Crystal Cemetery.
The Times-Mail, Bedford, IN (June 24, 1972)
Funeral services will be at 2:00 p.m. Sunday at the Crystal Community Church for Keith Dwight Moffatt, 18, formerly of West Baden, who was killed last Tuesday in an automobile accident at Augusta, Ga.
Rev. Dennis Nelson will officiate. Burial will be in the church cemetery. Friends may call at any time at the Ritter Funeral Home in French Lick.