Buena High School


Class Of 1972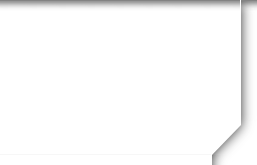 In Memory
Joyce Paulson (Holst)
Joyce Paulson - (Class of 1972)
Our sister, Joyce Holst, patted away quietly on Dec 18. 2012, after a short illness. She was born to Eugene and Verna Paulson on July 27, 1953, at Fort Belvoir, VA.
She then moved with her family to Germany, and then to Sierra Vista. AZ where the attended area schools, and graduated from Buena High School in 1972.
Joyce then moved with her family to Bonanza, OR where she met and married her husband, Steve Holst. They lived together for a short time in Klamath Falls, Oregon before they moved to Coeur d' Alene, ID.
She was preceded in death by her younger brother Harry Paulson (Class of 1978) in 1999, her husband Steve in 2003, her mother Vema Paulson in 2003 and her father Eugene Paulson in 2010.
In 2004 she met her current partner Greg Shametsky. They were partners for six years. Greg cared for Joyce tenderly, during her illness. Joyce worked in a potato processing facility in Bonanza and later as a home health care provider in Coeur d' Alene, ID.
Joyce loved our lord, and often sang his praise "It's all good" she would often say. Amen. Joyce loved to garden and spending time fishing and hiking with Greg.
She is survived by brothers, Donald Paulson (Class of 1962) of Bellingham, WA, and Lauren Paulson (Class of 1965) of Show Low. Ariz; sisters Katheryn Barthell (Class of 1967) of Tacoma. Wash, Judy Randolph (Class of 1969) of Willows, Calif and Jan Paulsen (Class of 1974) of Conroe,TX.