Buena High School


Class Of 1972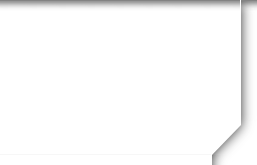 In Memory
Robert Russell
SIERRA VISTA — Robert "Rusty" Russell, January 31, 1953 -
June 11, 2021. My dear sweet husband, I am so heartbroken.
Losing you is like losing a part of my body. We have been
through thick and thin, together since high school. Good times,
and in bad, for richer, for poorer, in sickness and in health.
You've raised three great kids, Jessica (Aaron), Dionne (Justin)
and Ryan (Alyssa). You've meant so much to our grandkids, Kiara, Isabella, Justus and
America, Michale, Treye, Raven.
You were so kind to everyone. You never had a bad word to say about anyone. You didn't realize how much you meant to people you came in contact with. There are so many people telling stories about how you taught them so much. Teaching them how to fish, baiting a hook, camping, building a campfire, cooking marshmallows. You would load the kids in the camper and head to the lake. Some of them would never have had those experiences if you hadn't taken them with you.
Music was your life. Drum and Bugle Corps in New Jersey, Buena High School Band, Cochise College Band, Desert Swing Band and your favorite Los Microbios de Naco. You were so proud of how you kept Meyer School, on Fort Huachuca, in pristine condition for 30 years. You made sure the teacher's and staff's needs were taken care of and all functions were set up and the equipment was in place to make a successful event. Every time we went out you were stopped by people and you chatted for 5 or 10 minutes. Yes, our shopping trips took a long time. I will love you forever. XOXOXO Loretta.
Celebration of Life will be 3 Jul 2021, 11-2, Ethel Berger Center, Sierra Vista.