Buena High School


Class Of 1972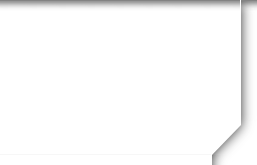 In Memory
Joel Scudder
Joel Scudder - Class of 1972-Sierra Vista Herald (04-08-2020)
SIERRA VISTA — Joel C. Scudder, born October 9, 1954, died peacefully March 22, 2020, surrounded by family. Joel was born to Henry Sewell Scudder and Alice Bergman Scudder and lived most of his life in Sierra Vista, Arizona. He was preceded in death by his father, mother, and brother Andrew Scudder. Joel is survived by his son. Tristan Scudder and his daughter, Brianna Scudder, as well as four grandchildren who loved him dearly and called him Papa JoJo; Cristian Ruiz. Raina Russian. Katrina Scudder, and Desmond Scudder. He is also survived by his sister. Julie Coons and three brothers; Larry Scudder. Kevin Scudder, and Bobby Magnus, as well as numerous nieces and nephews.
A Buena High School graduate in 1972, Joel also attended NAU. He later worked at The Shoe Horn, a local business in the area until 1984. He then became an independent Allstate Insurance agent for 30 years, earning many awards, bonuses, and beautiful vacations around the world. After retiring. Joel became a member of the Elks Lodge and spent most of his time enjoying the company of his grandchildren, whom he loved so much.
Joel will be remembered for his love of family, adventure, travel, parties, meeting people, and especially for his sense of humor. He was often the life of the party and made many lifelong friends who will, along with his loving family, always miss his raspy voice, his latest joke, and his bright smile. Rest In Peace, DAD. We love you.
Because of Covid-19, Joel's funeral will be at a later date. We are planning a funeral, with a party that Joel would have loved afterwards. The details will be announced at a later date.