Buena High School


Class Of 1972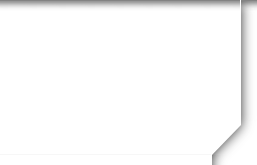 In Memory
Jimmie Wallace
Jimmie Wallace - March 21, 1954-July 26, 2012 - (Class of 1972)
Posted: July 20, 2012 in Salida. Colorado - The Mountain Mail.
Jimrme Wadena Whitney, 58, formerly of Salida. died at home m Contact NV, on July
26. 2012, after a long battle with cancer.
She was bom March 21, 1954, to Walace Wade and Beatrice 'Jimmie' Wallace in Denver CO.
She marned Randy Whitney on May 14 1998, in Drawbridge, NV.
Mrs Whitney loved life, family, friends and the outdoors. She was a strong woman who enjoyed getting the whole family and as many friends as she could together and cooking for all of them She loved camping. h*mg. hunting rocks and arrowheads, playing pool and singng karaoke, especially old country songs.
Mrs Whitney is survived by her husband daughters. Shawnee (Dallas) Penrod of
Tucson. AZ and Tiffanie Stopa. Jackpot, NV; step-daughter. Beth (Forest) Le Baron.
Twin Falls ID, granddaughters Jostyn Quintana and Roslyn Quntana; grandson
Rowdy Penrod, sisters Sherri (Ray) Hines and Lois (Wiley) Duckworth, all of Canon
City, Pam (Stan) Koch of Coaldale Gail (Steve) Denison of Poncha Springs; and by her
mother and many nieces nephews great-nieces, great-nephews cousins and friends
Services will be held at a later date.