Buena High School


Class Of 1972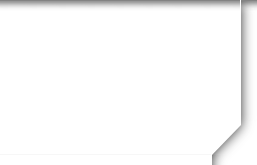 In Memory
Jeffrey Pino
Former Sikorsky president Jeff Pino died Friday in the crash of his P-51 Mustang near Maricopa, AZ.
Jeffrey Paul Pino, 61, died unexpectedly on February 5, 2016, while doing what he loved, flying his WWII plane. Jeff was born on October 27, 1954, in Aberdeen, Maryland. As a child in a military family, he traveled extensively in the United States and abroad. A 1972 graduate of Buena High School in Sierra Vista, Jeff later attended the University of Arizona where he served as the Cadet Corps Commander of ROTC. He also earned his MBA from Webster University. Jeff was commissioned a Second Lieutenant and served as an army pilot for 26 years in assignments on active duty, the Reserve, and the National Guard. After leaving the service, Jeff joined Bell Helicopter, rising to the position of Senior Vice President. After 17 years with Bell, Jeff was hired by Sikorsky in 2002 as a Senior Vice President and subsequently named the company's youngest President in 2006. With a desire to move closer to his family in Arizona, Jeff retired from Sikorsky in 2012. Because his love for the aviation industry still beckoned, in 2013 Jeff was appointed Chief Executive Officer of Macquarie Rotorcraft Leasing. In 2015 he accepted the position of Executive Vice Chairman at XTI, an aircraft company dedicated to reshaping the future of flight.
In addition to Jeff's passion for aviation, he loved everything related to his Arizona Wildcats, NY Yankees and Dallas Cowboys. On any given weekend he could be found taking motorcycle or scuba diving trips with his buddies. Jeff was also committed to giving back to the community through his philanthropic endeavors. The Pino family wishes to continue Jeff's legacy of philanthropy, education, and love of aviation. In lieu of flowers they suggest a card or donation mailed to the Jeff Pino Foundation (PO Box 779, Colleyville, TX 76034), dedicated to charities and other efforts that support and mentor young people who aspire to pursue careers in aviation.
Jeff is survived by his parents Amedeo and Theresa Pino of Sierra Vista, brother Rick (Mary Brenner) of Sierra Vista, sisters Cindy of Chandler and Michele of Scottsdale, his niece Chelsea, nephew RJ, and his loving partner, Stacie Harrison of Chandler.
A son, a brother, a friend, an icon. Jeff's abundant love for his family and friends is only surpassed by the love and respect all felt for this charismatic man who was larger than life itself.
A funeral mass with full military honors will be held at 10 a.m. on February 20 at St. Andrew the Apostle Catholic Church in Sierra Vista, Ariz. Arrangements are by Hatfield Funeral Home. Online condolences for the family, please visit hatfieldfh.com.
http://www.myheraldreview.com/obituaries/jeffrey-paul-pino/article_8de5d024-d2c9-11e5-a75e-8bb60b23221c.html